HELP
For a general description of the Subject and the way especially the geographical headings are constructed, please read here.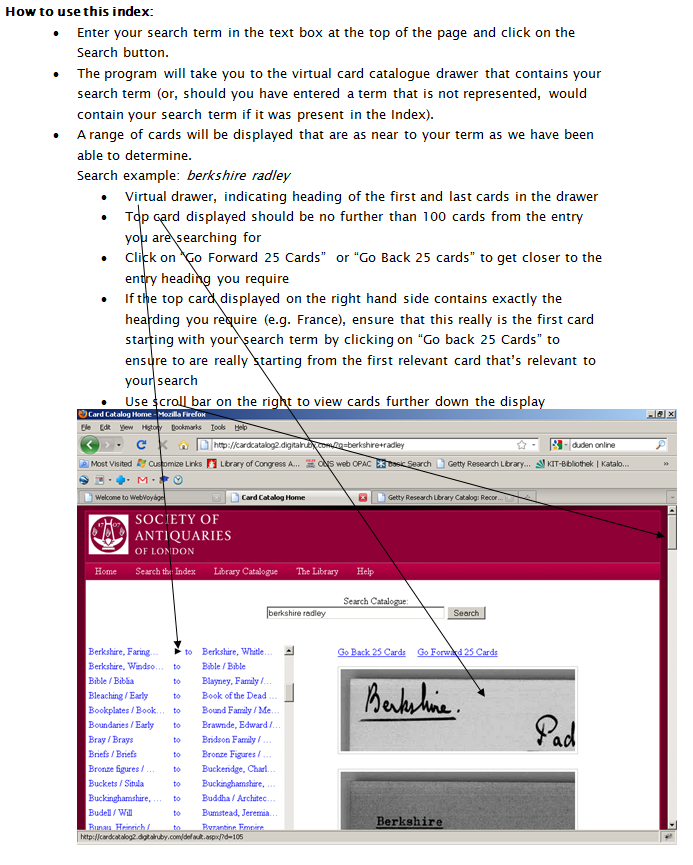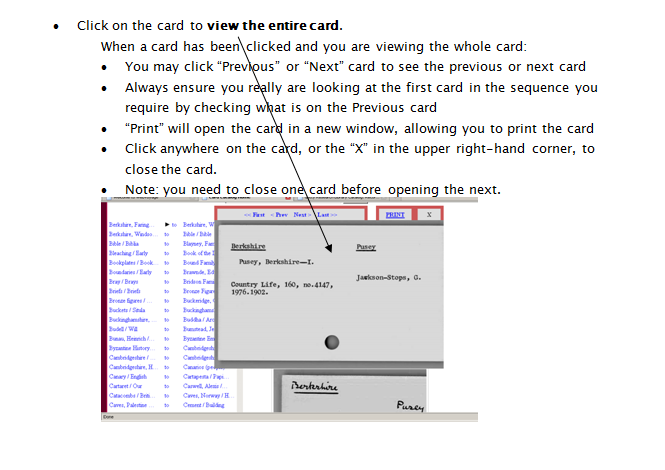 General points
Note that many cards do not contain a date of publication, periodical titles often occurr in strangely inverted and abbreviated form, and handwritten cards are not always easily legible.
All monographs and periodical titles referenced in the Subject Index have now been transferred to the Online Catalogue, where you will find full bibliographial and holdings details for these items.
Arrangement of material under each heading
Under each entry heading, the cards are filed in the following order:
Monograph literature
Periodical articles